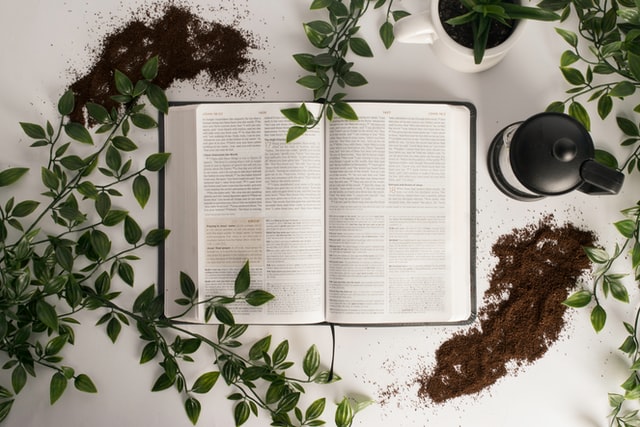 I don't know about you, but sometimes I need a pick-me-up on Monday mornings. They can feel especially weighty to me.
The week stretches out before me, and all of my responsibilities are looming overhead, pressing down in my soul. It feels like a lot, and let's be honest, most of the time it is a lot. Monday is the start of the "work" week, so stretching before my very eyes is ALL THE WORK.
It's easy for me to forget that I don't have to do it All. Right. Now. But it is going to keep pressing until I get it done.
I have to make a conscious decision to put it all down and pick up only what I need to think about today.
Groceries? Today. School pick up? Today. Laundry? Maybe not today, but maybe, if there's time. Deadlines? Not today. I can still do it if I have to wait another day.
If I don't put down what I don't need to do today, it's all too heavy. Carrying more than one day's worth of burden is too heavy, even when those burdens are blessings. And I go to bed exhausted, feeling like I can't carry it anymore. Because I can't. That's not for today.
So I am starting a new series – Monday Mercies.
What is God's Mercy?
His Mercy is Lovingkindness.
His Mercy is Steadfast love.
His Mercy is Faithful love.
His Mercy Never Ceases.
His Mercy is Inexhaustable.
His Mercy is expressed in His Continuing Faithfulness. 
His Mercy Can Never be Consumed. 
His Compassion Does Not Fail.
Let's start the week off together with Encouragement. I hope that you will feel His Mercy, and it will be New and enough to get you through your day. He will supply more tomorrow. Because His mercies are new every morning, not just on Mondays.
His mercies are new every morning, not just on Mondays.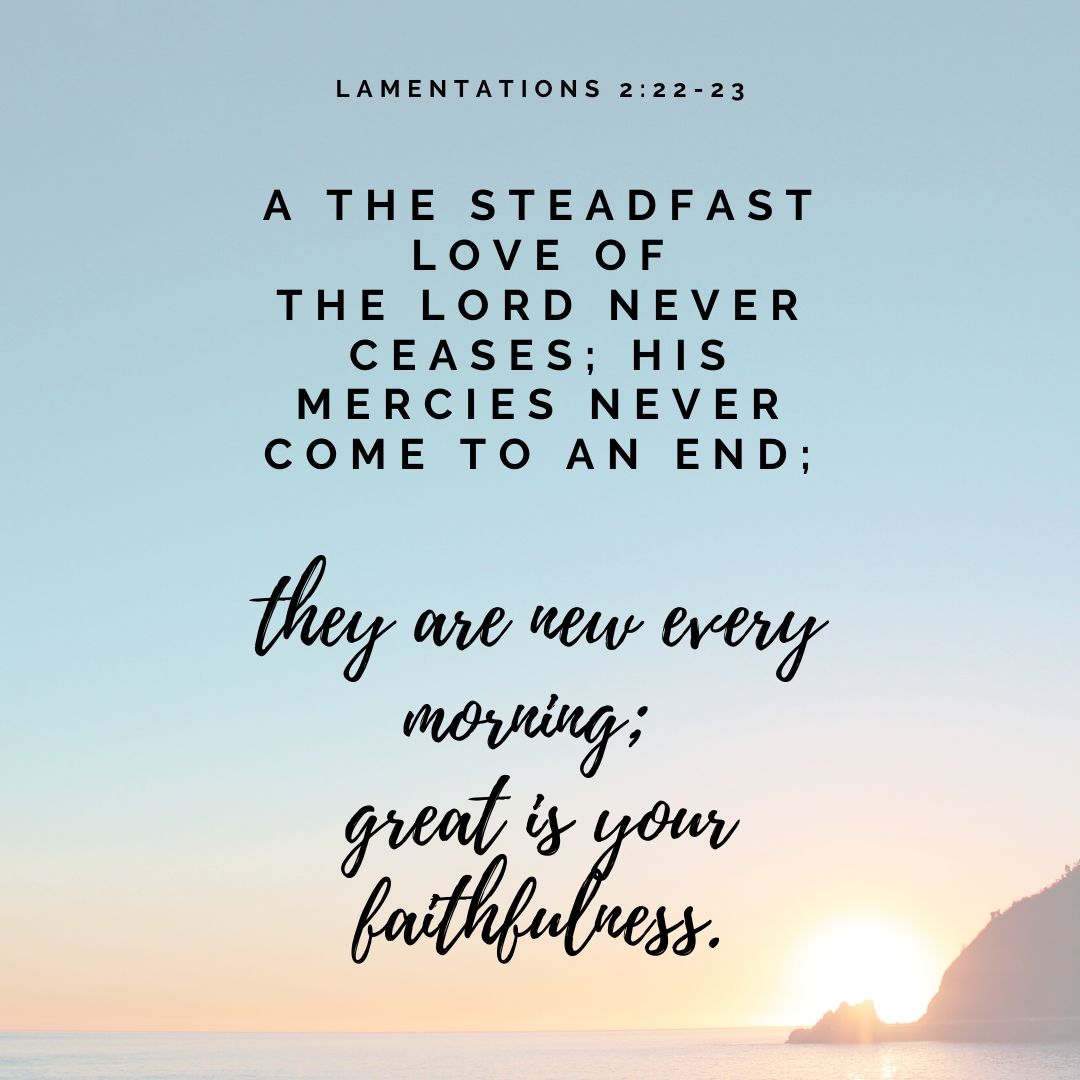 I'm a writer with a lifelong passion for learning. I've spent the last 24 years momming, teaching my 3 almost-grown-and-flown children, and working with my husband of 26 years. I'm loving country life (being a pretend farmer) just outside my hometown of Richmond, VA. Here is where I'll spill my guts on the things of the heart we all share: faith, life, love, family, and anything else that tumbles through my mind.